DONS eNewsletter
Monthly updates from the Department of Neurological Sciences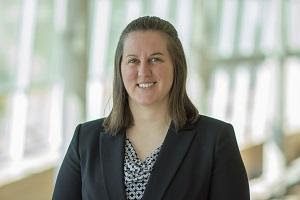 Dr. Kelly Stauch receives Parkinson's research grant
Dr. Stauch received a grant award from the Michael J. Fox Foundation for Parkinson's Research.
Project title: Determining PINK1 and PRKN enzyme activities in vivo.
Award amount: $178,316
Project period: 01/01/2021 – 06/30/2022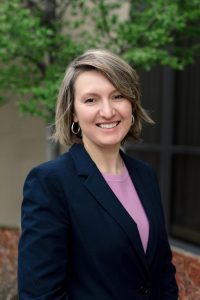 Updates in our Epilepsy program
Drs. Datta and Taraschenko held the symposium " Providing care for epilepsy in times of COVID" at the virtual ACNS Conference in February. Dr. Taraschenko was the moderator and Dr. Datta was a speaker. The symposium was successful. Dr. Taraschenko also presented a lecture on NORSE during the Annual ACNS Course last week.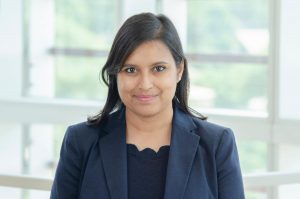 Drs. Datta and Taraschenko published the paper with the DONS residents regarding Cancer Medicine in the care for encephalopathy induced by new immunotherapies for cancer at our center. It is entitled" Recognizing encephalopathy in immune checkpoint inhibitor therapy: a single center experience". This research will allow the department to improve care for severely ill patients.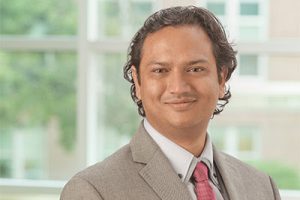 Dr. Danish Bhatti receives A.B. Baker Teacher Recognition Award
Associate Professor Dr. Danish Bhatti received the A.B. Baker Teaching Recognition award from the American Academy of Neurology. This award, in addition to the UNMC Impact in Education Award for Innovative Practices in 2019, the International Best Teacher Award from Pakistan Society of Neurology in 2017 and his multiple teaching awards from the residents within the department, are proof of Dr. Bhatti's teaching success.
The American Academy of Neurology believes that excellent teachers deserve recognition for their contributions to improving neurology now and in the future. Teaching binds students, residents, faculty, other clinicians, researchers, and even patients, together and helps make our daily work more meaningful. To demonstrate respect and appreciation for neurological teaching, we encourage all members to consider making a nomination or applying for this award.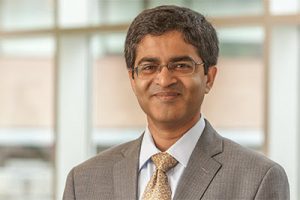 Residency program update
The neurology residency program received continued accreditation with commendation for the 7th straight year.
The residency program also received approval to increase resident complement size from 20 to 24 effective July 2021.
Dr. Michael Pichler to oversee new Nebraska Neurological Society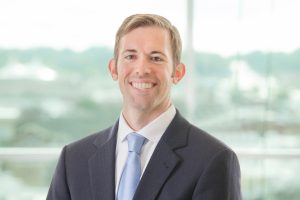 The group is led by DONS Assistant Professor Dr. Michael Pichler. Additional DONS faculty will serve as board members including Dr. Danish Bhatti, Dr. Sachin Kedar and Dr. Elizabeth Hartman. Their mission is to promote the neurological health of Nebraskans and to advance the profession of neurology through educational activities, advocacy and collaboration. The NNS will also foster a sense of community and collegiality among the many providers in the state. The newly formed society is targeted to residents, fellows, physicians and advanced practice providers. However, anyone who cares for patients with neurologic disorders in the state is welcome to join.
The NNS is partnering with the Nebraska Medical Association. They will be able to provide valuable resources, administrative support and experience necessary to grow the specialty society.
The society is planning an online strategic meeting in the spring which will be open to all NNS members. Input provided during this meeting will determine the top priorities of the organization. The society will then form committees and invite members to participate based on their particular interests. The society is also planning an inaugural in-person meeting in the fall.